VWR International, which supplies products to the pharmaceutical and healthcare industries, has awarded XPO Logistics a contract to manage distribution of products to more than 9,000 facilities across the UK.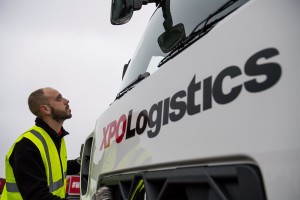 XPO will collect about 2,500 cases per day from the customer service centre in Lutterworth. It is providing dedicated transport including specialist handling of hazardous and temperature-sensitive substances, delivered primarily to hospitals, universities and laboratories.
Twenty-five trucks will operate through six hubs to handle next-day and timed deliveries, with additional capacity available through XPO's night deliveries network. XPO staff will manage the distribution process on site at Lutterworth, which stocks approximately 40,000 product lines.
Martin Glover, VWR's UK operations director, said: "We approached XPO Logistics because of their expertise in handling hazardous, time-sensitive goods, which is important to our customers.
"Additionally, XPO's dedicated fleet and broad capacity give us the resources to flex volumes when we need to," said "XPO's safety record and ISO 9001 and ISO 14001 quality standard accreditations give us confidence that our needs will be met and our growth objectives supported."