Yodel said customer service satisfaction after Black Friday and the Christmas peak period reached an 'all-time high'. eDigitalResearch said 83 per cent of online shoppers saying they had experienced a positive delivery in feedback on the company's customer satisfaction levels.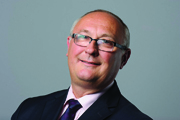 Yodel handled upwards of 22 million parcels in the five weeks running up to Christmas day.
Dick Stead, Yodel's executive chairman said: "Our customer satisfaction levels have continued to improve in line with service performance and it's particularly pleasing to see them hit record highs at our busiest time of year."
After struggling in 2014 during Black Friday, Yodel made a number of changes – including partnering up with marketing departments at retailers to 'ensure that the supply chain was included in promotional planning'.