Yusen Logistics UK has upgraded almost 100 vehicles to reduce harmful emissions in its fleet.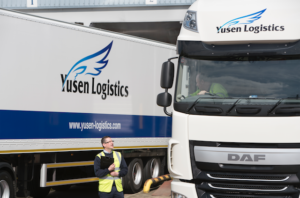 This comes less than a year after Yusen acquired Transfreight – which has undergone an extensive replacement programme. Its original fleet has been upgraded with 45 new Renault tractor units from the efficient T range. The logistics business has also added 50 new MAN tractor units to its primary fleet, from the economic TGX 460 series.
The upgrades bring the fleet in line with EU directives to reduce harmful pollutants from vehicle exhausts.
"We believe it is all of our responsibilities to look after the environment, and we see this as an economical investment to reduce our carbon footprint while improving driver safety," said Paul Ellis, head of transport for Yusen Logistics UK. "Furthermore, the new fleet helps ensure we continue to deliver a reliable service that our customers can consistently depend on."