Deutsche Post DHL Group increased EBIT by 21.3 per cent to €873m in the first quarter of 2016, despite a 6.1 per cent fall in group revenue to €13.9bn.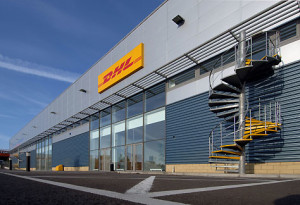 Operating profit in the Global Forwarding, Freight division increased from €17m in the previous year, to €51m in the first quarter of 2016 as a result of measures introduced in the past year to improve operating performance. Revenue in the division decreased by 12.2 per cent to €3.3bn.
Revenue in the Supply Chain division decreased by 13.9 per cent to €3.4bn in the first quarter. In the first quarter, the division concluded additional contracts worth around €276m with both new and existing customers. Divisional EBIT rose from €53m in the first quarter of 2015 to €127m in the first three months of 2016.
Express division EBIT rose 7.5 per cent to €357m in the first quarter on revenue up marginally at €3.25bn. The group said this upward trend was primarily driven by continued strong growth in the time-definite international business, where first-quarter shipment volumes rose by 7.9 per cent year on year and incremental positive yield effects were achieved.
Operating profit in the Post – eCommerce – Parcel division rose by 3.3 per cent to €412m on revenue up 2.4 per cent €4.2bn. Strong growth in the parcel business, as well as the letter price increase, more than offset the volume decline at Post and the investment in the eCommerce – Parcel business.
"We've had a good start to the current year," said group CEO Frank Appel. "With an EBIT of €873m we have registered the strongest first quarter in our company history. The efforts we made in 2015 to position ourselves for profitable growth in all divisions are paying off. Last year was a year of transition, and we are now firmly on track to achieve our targets for 2016."