Parcel volumes rose five per cent at Royal Mail for the three months to 25th June, but parcel revenue rose by only three per cent.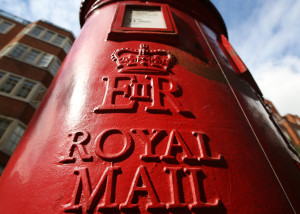 GLS, the international parcels business, again proved to be the star performer with volumes up five per cent and revenue up six per cent.
At the same time, the volume of domestic addressed letters was down six per cent and letters revenue was down four per cent.
Chief executive Moya Greene said: "Overall, we have had a good start to our financial year. Group revenue was up 1 per cent, driven by another strong performance in GLS. This more than offset a 1 per cent decline in UKPIL revenue.
"GLS continues to be a driving force for the group. Its on-going, focused international expansion is increasing our geographic diversification, scale and reach. In UK parcels, our quality of service and improved product offerings are driving high levels of customer satisfaction and attracting new customers and higher volumes. Our performance in letters was better than we expected, despite continued business uncertainty in the UK."
In its trading statement, Royal Mail said its cost avoidance programme was on track to deliver around £190m of UKPIL operating costs avoided in 2017-18.
"We expect that our total net cash investment will be around £450m this year. Our outlook for UK letters and parcels trends and other guidance is unchanged from that set out in our financial results for the full year ended 26 March 2017."