Amazon Logistics may now take a photo on delivery when a package is left unattended.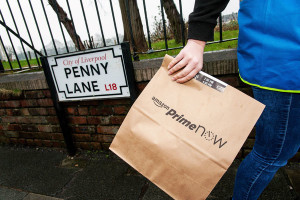 The retail giant said that "capturing delivery photos is intended to help customers see that their package was safely delivered and where."
According to Amazon, the photo will focus on the placement of the package. If a photo on delivery is captured, it may show up when a customer tracks a package from 'Your Orders.'
To access the delivery photo, the customer must sign in with their user name and password on the Amazon website. Customer Service may look at delivery photos to troubleshoot what happened to a package if a problem is reported. The photos may also be audited for quality purposes.
For orders shipped to an address marked confidential, such as a Wish List or Registry address, Amazon won't post a delivery photo on the order to protect the privacy of the recipient.