Last week I was asked by a major 3PL about what will happen after Covid-19 and if I could share any trends or future predictions. I'll be honest, I found it quite a hard question to answer.
There's the obvious answers: increased use of automation and robotics is a given, as is its impact on employment levels in the sector; same goes for the re-shaping of supply-chains, both through technology and by bringing supply chains closer to home; finally there's the seemingly never-ending demand for warehousing, particularly as huge volume retailers like supermarkets add further e-commerce capacity and change the very foundation of primary and secondary distribution.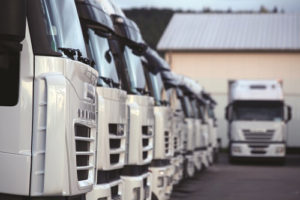 But something getting less attention is the polarised logistics economy we have at the moment.
If the mood from trade associations is to be believed there are logistics sectors in serious troughs at the moments. The Road Haulage Association has warned of 46% of the UKs truck fleet being parked up. The Association of Pallet Networks claims the sector is in a "catastrophic position". The four main air cargo companies in the UK have warned of the imminent collapse of their sector…
I get it. There are no planes flying out of airports. There are no restaurants open to deliver to. OEMs are slowly re-opening manufacturing facilities to produce for an unpredictable demand. Some sectors are going cap-in-hand to government to urge support, relief or a combination of the two… These are the have-nots of logistics.
Then there are the haves. Investors and industry-watchers are eagerly awaiting Amazon's Q1 performance, details of which will be over-scrutinised with endless hot-takes tomorrow. Yet Amazon is National Freight Corporation for our time (for those old enough to remember the UK nationalised transportation business of the post-war years that can now trace its lineage to DHL), an essential globalised home delivery utility fulfilling our stay-at-home needs for children's books and lightbulbs.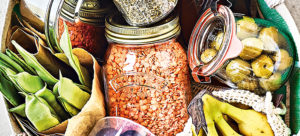 Also, in the haves are Britain's supermarkets, which look to be on the verge of a major structural change in their operations. Regular readers of this column will know that the Walton household favours one particular supermarket, which is currently looking to improve its home delivery options. That could mean early morning deliveries for the kind of goods you used to pop into an Express or Convenience store for on the way home from work. It's a deep relationship with the customer.
This is the difference between the haves and have-nots. In many cases the have-not sector is low margin, volume orientated necessity. Most buyers would have no qualms in using a similar, lower-cost alternative. That certainly happened during the 2008/09 years.
Our post Covid-19 economy will be defined by a logistics relationship with greater depth. The supplier – be it 3PL, systems integrator or vendor – that doesn't just understand your business but innovates for you will find much more success.
Christopher Walton, Editor, Logistics Manager