ASOS customers to pick one-hour delivery slots
ASOS and parcel delivery company DPD have launched new service 'Precise' which enables customers to choose their own one-hour delivery slots. Customers will be able to choose exactly what time and day their parcels are delivered on.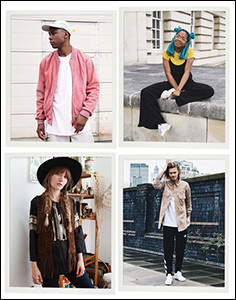 When customers are notified about their next day or one-hour delivery time, they are able to change it and arrange a new delivery slot anytime in the next week between 11am and 5pm.
"Precise is another first for ASOS and a huge leap forward on our customer focused delivery proposition," said Matt Rogers, ASOS. "Our customers love getting their deliveries quickly and tell us they want control and choice over how and when their parcels arrive. Precise gives them exactly that."
DPD's CEO Dwain McDonald said: "I think Precise gives ASOS a real advantage at a time when all retailers are looking to innovate in the delivery space and wow customers. We're focused on making parcel delivery as 'personal' as possible by using the best technology available to put customers in complete control of their deliveries."