Baoli Material Handling Europe has launched five new long tiller truck models.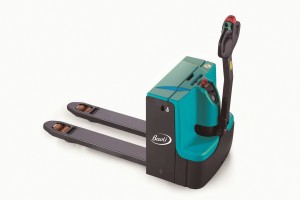 The material handling company has launched three pallet trucks, which are the EP16-N01, EP20-N04 and EP25-N02. These trucks have capacities from 1.6 to 2.5tons and are designed for loading/unloading trucks, and warehouse transport operations.
It has also introduced two stackers, which are the ES12-N03 and ES16-N02 which have load capacity of 1.2 and 1.6 tones respectively.
"The design of the new warehouse trucks reduces service work to a minimum giving technicians easy access to components", said Rory Harvey-Kelly, general manager of Baoli Material Handling Europe. "The core components are from well known brands ensuring good back-up and parts availability."
They include AC driver motors, and CANBUS technology.