A BITA survey has found that there is a "broadly optimistic" outlook among its members about forklift truck sales and economics. Around 37 per cent of members said they were more optimistic about general prospects in the next year, however less than this felt the same about general prospects for 2016 compared to last year.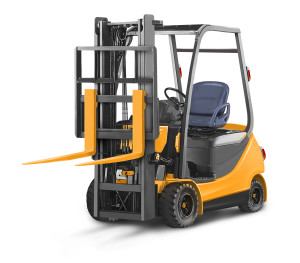 There was a small increase in those who said they were less optimistic. The association said that on balance there is a generally optimistic outlook, but "with less consensus than in 2015).
25 per cent believe that their company's sales will fall modestly – but almost the same percentage believe their sales will rise significantly.
The retail and distribution industries are viewed by members as having the most potential – 47 per cent predicted the most sales growth would come from one of these sectors this year.
"It is great to see that, as we all hoped, 2015 was the year that forklift sales finally returned to their pre-recession levels, with sales forecast to continue their surge in 2016," said James Clark, secretary general of BITA. "The forecast around warehouse remains strong reflecting the continuing shift towards more online purchasing.
"However the uncertainty around a possible Brexit and stalling global economic growth remains a key factor.
"Manufacturing performance is lagging behind that of the wider economy, which could impact counterbalance orders as the year progresses."