Black Friday online spending was up 11.7 per cent to £1.39 billion, according to IMRG, while Metapack has reported that deliveries over the cyber weekend were 26 per cent up on last year.
IMRG said Black Friday spending this year was ahead of the original forecast of 9 per cent growth for the day.
Of that spend, 39 per cent was completed on a smartphone, with the device taking the highest share of sales against desktop and tablet. While this is not the first time this device has accounted for the highest share, it is unusual given Friday was a standard working day (people tend to use the device of most convenience, and many would have had access to their desktops at work).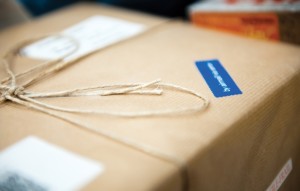 Metapack, which provides e-commerce delivery technology, said it had expected to see a rise in delivery volumes of around 20 per cent.
In fact some 11 million parcels went through its systems on behalf of European based retailers and brands between Black Friday and Cyber Monday – far higher than predicted.
The greatest growth of orders processed came in sport and leisure with a 34 per cent uplift, clothes and fashion which rose by 32 per cent and toys and games where uplift was 22 per cent.
"We did anticipate healthy growth over the cyber weekend," said Bruce Fair, Chief Revenue Officer at MetaPack, "However, these figures are beyond our expectations and reflect not only the continued huge popularity of Black Friday and the Cyber Weekend, but the success of our retail and carrier partners in engaging customers and meeting their e-commerce expectations."
Black Friday now more important that January sales
Shoppers now see Black Friday as more important than the January sales when looking for bargains, according to a study by Whistl.
It found that the average spend annually on sales bargains is £321 with consumers saying that a 45 per cent discount is a "good deal".
Whistl said changes in the timing of consumer spending will affect every aspect of the sales process from stock management, sales promotion both instore and online as well as distribution and delivery activity.
"The movement of the key sales period to November from January has many impacts from marketing to stock control to delivery strategies. Rather than focussing on the January sales retailers need to use January to start planning for their Black Friday sales period in 2018 so they are ready to meet the consumer demand for their bargains," said Melanie Darvall, director of marketing & communications.