Brexit is already having an impact on supply chains, so it is no surprise that it will come in for scrutiny at the Omni-Channel Conference in September.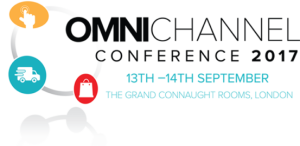 Duncan Buchanan, deputy policy director at the road Haulage Association will explore what regulations will impact retail supply chains – controls, permits, domestic and international haulage. He will also look at the likely changes retailers will have to be implement for border and custom control; potential impacts of reduction in workers and economic stability; and options for free trade agreements that will affect retailers and the supply chain.
The Omni-Channel Conference takes place at the Grand Connaught Rooms in central London on 13th -14th September.
Get the latest updates on speakers and sponsors at: www.omnichannelconference.co.uk
Exhibitor And Meeting Partner: Honeywell Vocollect Solutions
Honeywell Vocollect solutions is a leading provider of innovative voice-enabled workflow and data collection solutions that help companies with mobile workers run a better business. Vocollect voice solutions help businesses increase worker productivity up to 35 per cent, while reducing errors up to 25 per cent, and training time up to 50 per cent. they are specifically designed to leverage existing ERP and WMS technology investments with the industry's broadest and deepest data integration solution portfolio. Vocollect voice is based on the industry's top-performing voice recogniser, purpose-built for challenging industrial environments. our elegantly integrated hardware solution, from the headset to host data system, provides maximum worker confidence and ergonomics.