British Sugar has chosen Abbey Logistics to manage its bulk sugar movements around the UK.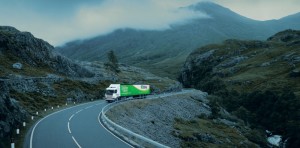 The deal follows the decision by Suttons in May not to renew its bulk sugar contract with British Sugar. Suttons said it wanted to focus on its core business in the hazardous chemicals, gases and fuels sectors.
British Sugar supplies one million tonnes of sugar per year to the food industry and supermarkets.
Abbey will move sugar in bulk granulated sugar tanks and liquid tankers from four processing plants in the UK.
The new contract will see it taking responsibility for transport planning and delivery services.
Paul Townsend, British Sugar 's head of supply chain, said: "Abbey shares our values when it comes to putting the customer at the forefront of everything we do."
Abbey chief Steve Granite said: "We very much look forward to working with British Sugar and the employees transferring under TUPE on 26th September."