Canute Logistics has chosen TranSend's ePOD for proof of delivery.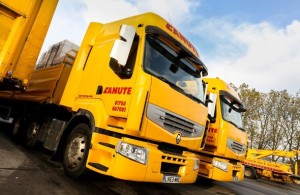 The newly implemented system will provide the logistics company with real-time location tracking and order status – providing information including: estimated time of arrival, the route taken and confirmation of delivery with signature, time and date stamp.
PDA devices will give drivers detailed instructions for every stop in order to manage deliveries and collections.
"We now have real-time access to accurate delivery information instead of waiting for the driver to return to depot," said Alan Ringrose, systems optimisation manager at Canute. "With seamless, two-way interfaces with our route planning and telematics systems, we have the benefit of an integrated solution comprising the best applications for each function."