CEVA Logistics (UK) has acquired 120 new vehicles from Dawsonsrentals to expand its fleet.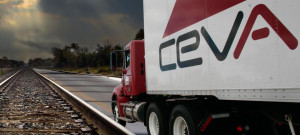 In Autumn, CEVA will introduce a series of Iveco Stralis tractor units into its operation. The 44 tonne gross vehicle weight vehicles all have sleeper cabs.
"We believe that our customers' deliveries should be undertaken using the most modern and efficient equipment. By adding these state-of-the-art vehicles to our fleet, we will be able to operate with the very best equipment and enable us to manage our customers' supply chains to the highest possible standards," said CEVA's executive vice president UK, Ireland and Nordics, Michael O'Donoghue.