Commonwealth bronze for warehouse admin
Georgina Nelthorpe, warehouse administrator for Burnley-based Fagan & Whalley, has won a bronze medal in wrestling at the Commonwealth Games.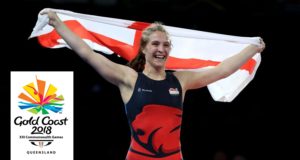 Nelthorpe, who was born in Guildford, started wrestling at school in Saskatchewan, Canada. Six years later after moving back to the UK, she was selected for England team in the 76kg category.