The economic impact of measures to curb the COVID-19 pandemic has "shone a light" on fragile supply chains, and will lead to greater supply chain diversity, closer controls and increased adoption of robotics.
Dr. Kerstin Braun, president of supply chain finance company Stenn Group, said that global trade had been hit by a demand shock.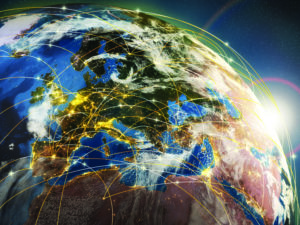 "Importers, particularly in the apparel sector, are cancelling orders and delaying payments, which will likely cause bankruptcies," she warned.
"We've already seen the manufacturing sector knocked sideways into contraction territory, travel and hospitality are understandably struggling, non-food retail is effectively dead, essential goods such as food and pharmaceuticals are undergoing live stress tests, and it's almost impossible for any global industry to escape the effects of the virus in some way shape or form.
"The coronavirus has shone a light on the fragility of global supply chains, and its likely businesses around the world will diversify and broaden supply chains, creating a new era for global trade post COVID-19. We also expect some manufacturing to come closer to home to better control the supply chains, not through added workforce but implementing robotics instead."
Braun also said that mid-sized firms were already suffering from weak fundamentals such as high debt levels, leaving them ill-prepared for the trade shutdown caused by COVID-19.
Learn more on Logistics Manager
Logistics Manager Analysis: SME Supply Chains… Small Challenges Ahead
Air cargo services 'perilously close to collapse'
UK manufacturing slumps as supply chains 'crumble'
M&S to reduce clothing supply chain pipeline by £100m in COVID-19 response