Cummins is acquiring Silicon Valley-based Efficient Drivetrains, which designs and produces hybrid and fully-electric power solutions for commercial markets, as part of its strategy to become a global electrified power leader.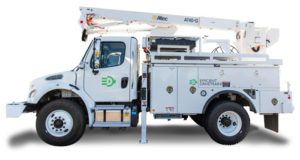 "As power needs and technologies continue to evolve, Cummins remains committed to innovations that will deliver the right power solutions for the right applications at the right time to help our customers' succeed," said chairman and chief executive Tom Linebarger.
In February, Cummins acquired UK-based Johnson Matthey Battery Systems. It also acquired North America-based Brammo in 2017.
Cummins believes the addition of EDI's fully-electric and unique four-mode hybrid powertrains will broaden its electrification expertise and products. It said EDI's hybrid system is able to switch, in real time, between fully electric, series and parallel modes.