DB Schenker Rail has rebranded and will now be known as DB Cargo UK.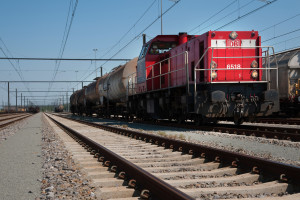 The move is part of a full re-branding of DB Schenker Rail business units across Europe – which will all become known as DB Cargo during the course of 2016.
The Doncaster-based company was known as English, Welsh and Scottish Railway (EWS) until 2009 when it was rebranded DB Schenker Rail UK.
Chief executive officer Geoff Spencer said: "The re-brand we've announced today isn't just about a new name, it represents the further alignment of our brand with the Group. We look forward to continuing to offer all customers an unrivalled service which they rightly expect.
"The name change has no impact on existing contracts or commercial arrangements. However, over time, you will see the logo on our documentation, buildings and communications change from 'DB Schenker' to the familiar 'DB' corporate mark. Other than this, it's business as usual.