Deliveroo drivers in Camden have launched a bid for a collective bargaining agreement. The drivers, and the Independent Workers Union of Great Britain (IWGB), are challenging Deliveroo's description of drivers as 'contractors', instead calling themselves 'workers' that should be entitled to paid holidays and the minimum wage.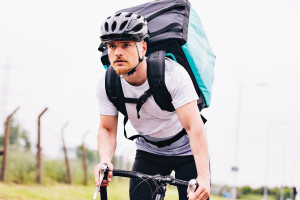 "I understand the IWGB have written to Deliveroo and requested recognition to conduct collective bargaining on behalf of their drivers in Camden," said Lee Rogers, associate in the employment team at law firm Weightmans LLP.
"However, it is extremely unlikely Deliveroo will accede to IWGB's request because if it were to do so it would effectively be accepting that its drivers are workers who have the protection of various employment rights, including the right to national minimum wage and holiday pay, rather than self-employed contractors who do not.
"In the likely event Deliveroo reject IWGB's request, then the next step would be for the IWGB to make a formal application to the Central Arbitration Committee ("CAC"). The outcome of the CAC process might not be known for several months."