DHL, alongside finish postal operator Posti, and a subsidiary of Norwegian operator Posten Norge, is expanding its network across Scandinavia, Finland and the Baltic states. When plans come into effect on 1st April, seven countries will be added to DHL's parcels network for cross-border e-commerce.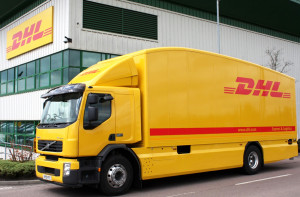 It will come into effect on 1st April.
"Many of our customers today already ship items to the countries in northern Europe," said Jürgen Gerdes, CEO Post – eCommerce – Parcel at Deutsche Post DHL Group. "Together with our local partners, we want to help them grow their business and develop the e-commerce market in these countries as best as possible.
"At the outset we will offer the 22 million online shoppers in northern Europe convenient access to the largest parcel shop network in this area."
After adding the Benelux countries, Poland, Czech Republic, Slovakia, Austria, Sweden, France and now Denmark, Norway, Finland, Estonia, Latvia and Lithuania, DHL Parcel is present in 16 European countries including their home market Germany.