DHL has launched a global trade barometer which acts as an early indicator for the current and future development of global trade.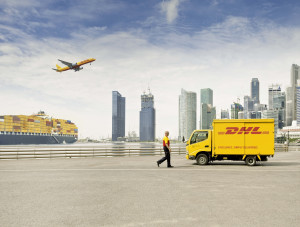 The barometer, developed in cooperation between DHL and Accenture, is based on large amounts of logistics data that is evaluated with the help of artificial intelligence. The indicator will be published quarterly.
"As the world's leading logistics provider, DHL has both, a deep understanding of the driving forces behind global trade volumes and the industry expertise to analyse and interpret market data. Our network, knowledge and experience uniquely position us to understand global supply chains to derive a global trade outlook", said Tim Scharwath, CEO of DHL Global Forwarding, freight.
"The DHL Global Trade Barometer shows impressively how digitalisation – with the use of big data and predictive analytics – opens up entirely new opportunities that we can use for the benefit of our customers."