Trailer rental company TIP has acquired Aim Hire Ltd and P:A:D:S Trailers, expanding its presence in Wales.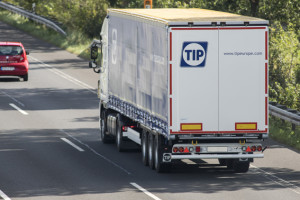 TIP managing director Mike Furnival said: "South Wales and indeed the South West of England has been a key area for our business with many loyal customers over the past 50 years. We are committed to growing our service in this area and these two acquisitions will certainly strengthen our presence in South Wales."
Aim Hire is a Newport-based trailer rental specialists, while P:A:D:S is based in Barry.
The combined TIP South Wales business will now operate a four bay workshop, mobile service vans and run a rental fleet in excess of 600 units.
"Merging these two successful businesses with our own operation in South Wales provides us with the best people and the best platform to offer a more complete service to our customers in this important strategic area for TIP," said Furnival.