Final Destination Logistics exhibitor DP World has said that 11 sustainable straddle carriers will go into operation immediately at its Southampton port, completing a £40 million investment over the past 12 months in the UK's second largest container terminal.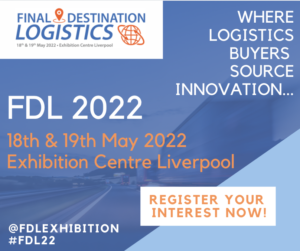 The straddle carriers which lift containers moved by quay cranes and then transport them onward via either road or rail, consume up to 20% less fuel than the diesel-electric powered machines they will replace and will be among the most 'sustainable' in the world, DP World says.
Over the last year, Southampton DP World has also invested in the dredging and widening of berths to ensure continued accommodation of the world's biggest ships, a £1.5m extension of a quay crane rail by 120 meters to ensure the world's biggest cranes can service the entire terminal and a new £3m empty park which opened in September.
Ernst Schulze, UK Chief Executive of DP World said that the introduction of the new straddle carriers "illustrates DPWorld's commitment to improving the nation's trading infrastructure" as the company [plays its] part in helping the UK Government meet its target of delivering the net zero 2050 policy."
"The £10m cost of the straddle carriers is part of DP World's ongoing £40m investment in Southampton and should be viewed alongside the recent announcement that we will begin work on a £300m new fourth berth at our London Gateway logistics hub," added Schulze.