DSV is planning to expand its global headquarters in Hedehusene, Denmark by 10,000 sq m as it embarks on a five-year expansion plan, which will also result in a 250,000 sq m DSV logistics complex in the Roskilde-Hedehusene-Taastrup area.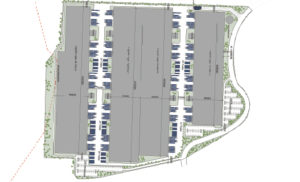 DSV has also acquired an additional 280,000 sq m of land next to its HQ facility which it will turn into 150,000 sq m of prime logistics facilities in four stages over a five- year period.
DSV will invest DKK 1 billion in both expansion projects. Work will begin once DVS completes its construction of a new underground 20,000 sq m parking facility begun in 2018 as part of its expansion plan.
Both expansion projects will make room for 1,200 new employees.