DSV has increased its profits forecast for the year after a strong performance in the first nine months.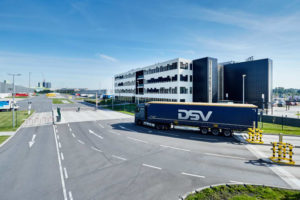 The company, which recently abandoned plans to take over CEVA, increased its revenue by 3.9 per cent to DKK 58.1 billion for the first nine months of 2018, while operating profit was up 12 per cent at DKK 4.7 million.
Jens Bjorn Anderson, group chief executive said: "We delivered strong results in the first nine months of 2018, including healthy top line growth across all business areas and continued improvement in our markets.
"Based on our performance so far and expectations for the rest of the year, we are adjusting our earnings outlook."
It now expects operating profit before special items to rise to DKK5.4-5.6 billion for the year – up from the previous forecast of DKK5.3-5.6 billion.