Tesco has renewed its contract with Eddie Stobart for UK distribution centre transport operations.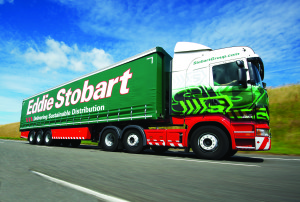 The deal extends a relationship between the two organisations that goes back some ten years.
A spokesperson for Eddie Stobart said: "Following an extensive competitive tender, Eddie Stobart is delighted to have been awarded the contract to continue it's UK distribution centre transport operations contract for Tesco. The continuation of our relationship marks more than ten years working together and underlines the value of the Eddie Stobart network across the UK and beyond, bringing unrivalled efficiencies and value to our customers.
"We look forward to continuing our collaborative work with Tesco, further leveraging our integrated network and two way movements to maximum effect."