It's only when you get the chance to take a few minutes and look back at the past three months of a global pandemic that you realise what has really been achieved in the world of logistics.
This morning (and the reason this column is later than usual) I was fortunate enough to interview the chief executive of 3PL EV Cargo, Heath Zarin, from his offices in Hong Kong. Our conversation, like every conversation I have with business leaders throughout supply chain and logistics, started with the latest on Covid-19. How have you coped? What have you been doing?
For Zarin, and I don't want to reveal too much about our exclusive interview with him, the approach to Covid began early – predominately because of his location in Asia and the localised approach to pandemics. And that approach meant a focus on health and safety, business continuity and financial stability.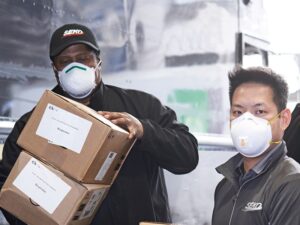 These challenges alone would have been difficult enough in a normal trading environment, not just for EV Cargo but for any business. Yet supply chains were turned on their head. Meals that normally would have been consumed as a result of wholesale supply chain fulfilment were now the responsibility to grocery supply chains. Sales of goods that would normally have taken place inside a store shifted into e-commerce… business was not normal.
Now retail is slowly opening, although the piecemeal and lacklustre approach of the government has been a focus on reopening zoos and car showrooms rather than schools and public services. It may be heartening for some to see queues outside stores, but it's hardly a return to normality. We're very far from that and logistics volumes will continue to be re-shaped as a result.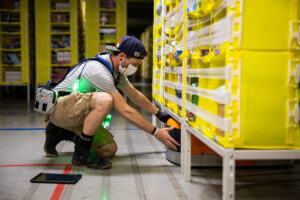 Logistics has proved itself resilient to this first wave that the UK has experienced, but looking in the medium to long-term will it prove resilient enough to handle a second, or even third wave of Covid-19? Look at the localised outbreak in Beijing over the weekend and ask if your businesses has the resilience to cope with a localised lockdown inside the M25, or the temporary closure of suppliers due to a localised lockdown in Bangladesh, for example.
For logistics to react to such external threats, and deliver the growth that the economy will sorely need, Some creative approaches will be required.
We live in an economy that has been transformed in recent months. Traditional ways of doing business are over and anyone hanging on to those will have to fundamentally reassess how they deliver financial stability in their business. We really are living through a revolution.
Supply chains and fulfilment are at the forefront of this new economy… and I would be asking serious questions to any operation that does not have a plan to adapt and thrive in it. Don't rest on your achievements in the past three months: think about what needs to be achieved in the next three, six and 12 months.
Christopher Walton, Editor, Logistics Manager