Some are looking at the lifting of some Covid-19 lockdown restrictions on 4 July as Independence Day but, as a much more gifted journalist than I put it, it is not Freedom Day, but Complexity Day.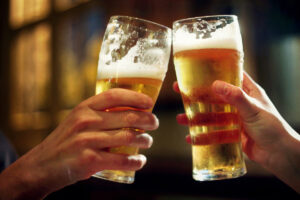 This has been seen no more so than in the on-trade. With bars, pubs, clubs, hotels and restaurants forced to close over the past 16 weeks, the desire to re-open will be overwhelming for businesses on the brink. But buying a pint or enjoying a bottle of wine in the summer sun will not be a normal experience. You'll have to leave your name at the door for track and trace measures, there will be dividers between tables… and with the 1 metre plus rule capacity will be much reduced.
Yes, there is pent-up demand, but there is constrained supply.
For those supplying logistics services to the on-trade dealing with such challenges will bring further complexity. Drinks deliveries are two-person services, but the driver and the driver's mate cannot social distance in the cab of a truck. You could put in place plastic partitioning, but there are safety dangers to consider should the truck be in an accident and the emergency services need to get people out…. So those operating dray deliveries they need to take employees temperatures every day, or install infra-red heat monitoring equipment in the depot to allow employees to work safely.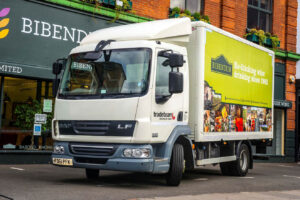 All of this will come at the same time as volumes will be utterly unpredictable in what is not normal circumstances. And, now, there is the potential for some parts of the country to go into a 'local lockdown' – much like Leicester has done this week.
What will concern logisticians is that all of this means one thing: cost. For over a decade there has been a pretty stable business environment, which has led to (relatively) steady economic growth and the tweeks required to operations are normally of the 1% or 2% improvement kind. All vital work, but nothing like adjusting to the fluctuations and uncertainty that logistics movements face right now.
So, in a world where Westminster or central Manchester or anywhere else in the country could close for two weeks at very short notice, the on-trade faces a perilous restart even when you consider the constrains in servicing customers.
Approaching the new economy from 4 July requires caution; ruthless planning and efficient cost-cutting for logisticians. It is going to be a challenging restart.
Christopher Walton. Editor, Logistics Manager