In normal business conditions, delivering your best-ever month of trading activity with the fastest growth rate in over a decade would be cause for celebration. 
Yet this is exactly what just happened, as the shock of a global pandemic shook the UK grocery sector and its logistics infrastructure.
Some £10.8bn was spent in grocers in the past four weeks, that's an increase in excess of 20% year-on-year.
Online grocery spend was up 12% year-on-year… while he combined trading weight of eight supermarkets – Tesco, Sainsbury's, Asda, Morrisons, Waitrose, Aldi and Lidl – took 76% of those billions through the tills of bricks and motor stores. That's a 19% increase-year-on-year.
Such numbers are simply staggering.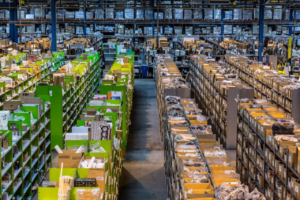 While the supermarkets and the supply chains and logistics operations they are built on will be rightly lauded over the next few days for delivering a peak bigger than Christmas at virtually no-notice, the ramifications of such a shock will take some time to filter through the system.
They're not the only supply chain shocks that will have to be overcome.
Think of fashion retailers – such as Next, forced to close e-commerce operations for safety reasons – that will struggle to clear spring/ summer inventory. Lines will be sat on for a long time. Inventories will be held. Buying activity for spring/ summer 2021 could be seriously suppressed as retailers struggle to clear existing stock.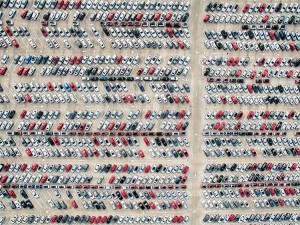 Think of global automotive supply chains, interlinked across borders, with major manufacturing plants in Europe mothballed. The archetypal industry of the just-in-time supply chain will have suppliers in different eras. One where normal economic activity is happening, and one where normal economic activity isn't. All of this staggered procurement activity will fulfil a demand for new vehicles that is uncertain at best.
So, while the economic impact of the first few weeks of the pandemic will shock us, it is the longer-term impact of that shock should engage supply chain professionals.
It will take time for those involved in the sector to get to terms with what has happened in the past few weeks, and there will be a time of introspection where professionals will crunch the numbers and talk to suppliers to find out what really happened. They will look to come to terms with the shock together.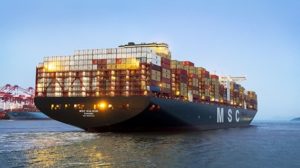 This will be easier in the short-term, but in the medium-term the likelihood is that everyone will have to revive business-as-normal practices as the world recovers from recession. That recession won't be quick and easy, like those hoping for a drop and quick return to normal. Some sectors will be slower to recover than others. Some won't recover at all. Some will thrive. Supply chains will have to re-establish visibility in the new normal.
At some points the resilience in supply chains will have broken under the strains of the crisis. New supply chains will have to be formed. More investment will be made in risk management… as it wasn't just COVID-19 that broke some chains. It was the inherent weakness everyone was keen to ignore.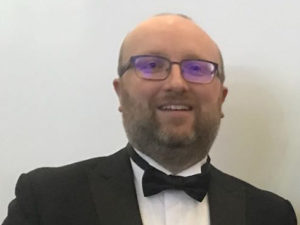 The former mayor of Chicago, Rahm Emanuel, said as President Obama's advisor during the crash of 2008: "You never let a serious crisis go to waste. And what I mean by that it's an opportunity to do things you think you could not do before."
Now is the time to apply such sentiment to the supply chain.
Christopher Walton, Editor, Logistics Manager