Irish robotics company Eiratech has launched the EiraBot v4, a new version of its goods-to-person warehouse robot.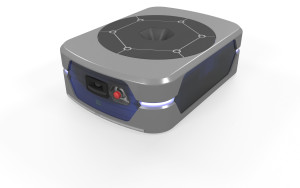 EiraTech says the new robot has twice the acceleration performance of the old model as well as improvements to suspension, an additional on board camera for clearer positioning/centring under racks, increased battery life, and a 30 per reduction in robot height, allowing more space for storage on the racks.
"These improvements in performance and safety features allows EiraBot to work right up to its industrial capacity, offering the best solution for e-fulfilment centres of all sizes," said Alexey Tabolkin CEO EiraTech.
"By isolating the repetitive processes that can be done more efficiently by robots, it enables people to work at the speed of the robots, rather than having the robots work at the speed of people".