The first trainload of crushed glass, known as cullet, has left Tilbury's rail terminal en route for Cheshire.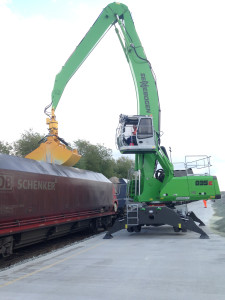 The 1,200 tonnes of cullet, predominately from kerbside collections as well as bottle banks, was processed in URM's recycling hub at the port, which uses optical and mechanical processes to high quality product for recycling.
The port took possession of the rail terminal this year, and have reconfigured the site to create a first for Tilbury, a dedicated bulk materials rail terminal for recycled and construction materials.
Tilbury's commercial director Peter Ward said: "It's great to see bulks leaving the port from Tilbury's dedicated rail head. We have a strong partnership with URM and both companies have invested significantly in the new processing recycling hub at the port. Being based at the port takes advantage of our unique transport connections by sea, road and rail. We expect to see many more rail loads of glass cullet from the port throughout the year."