The Fork Lift Truck Association has unveiled details of Fork Truck Watchdog, a scheme to tackle mis-selling, poor standards and rogue trading in the materials handling marketplace.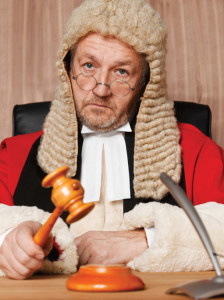 The association is collaborating with West Berkshire District Council under the Government's Primary Authority Partnership scheme, which allows one local authority to take responsibility for all regulatory advice and guidance to a business or to a group of businesses throughout the whole of the UK.
FLTA CEO Peter Harvey said: "Now there is someone fork lift buyers can turn to if they come across a truck being sold in an unsafe condition, unfit for purpose or dishonestly described. What's more, they can do so with confidence that the information they give will help to eradicate bad practice nationwide."
While the FLTA provides the fork lift expertise, West Berkshire District Council will deal with Trading Standards on behalf of the public, truck users and FLTA Members.
"If you've bought a truck and believe it to be in unsafe condition or mis-sold, you can report it by filling in the Fork Truck Watchdog form online at www.fork-truck.org.uk and submitting it online or by post," said Harvey.
"And if you are unsure about your complaint, or need guidance, you can ask an FLTA Member for help in evaluating the nature and scale of the problem.
"Should the trader's activity constitute a criminal offence, for example a truck being sold in a dangerous condition or if mis-described, then the complaint will be passed directly to Trading Standards.
"Importantly, because the reporting taps into a national network, poor patterns of practice by particular dealers are immediately identified. That's a game changer as, until now, they would have appeared to be isolated instances in a number of local Trading Standards offices – all waiting, quite understandably, to gather a more substantial body of evidence before opting to investigate."