Flubit, the UK-based online marketplace, has launched a new service that will offer same-day and one-hour delivery for online customers. It said the service would cost "significantly less" than Amazon's similar service.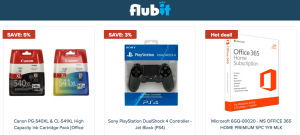 The company said that the new service is designed to help independent UK retailers on the website compete with 'larger players like Amazon in the "super-convenient" fulfilment space'.
The service, called 'Flubit Go', is run through CitySprint's technology 'On the dot' and will be available to customers in London, Manchester and Birmingham this autumn.
"This is game changing for the British public," said Bertie Stephens, CEO and founder of Flubit.com. "Every year we're saving our customers millions of pounds off the best Amazon prices, and now customers can get these savings and experience true convenience by receiving the product in their hand within an hour that they choose, that day, or at a specified time in the future – a privilege that is charged for when using Amazon."