The Fortec Distribution Network has appointed a new senior team.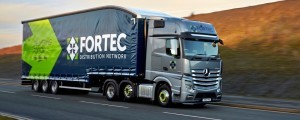 Craig Johnson has been appointed business unit director, Graeme Morris has been appointed general manager, operations, Steve Wyton takes on the role of general manager, commercial, and Stuart White becomes UK and international hub manager at Watford Gap.
"Fortec Distribution is a forward-looking organisation and I am very pleased to be joining it at this important phase of its development," said Johnson. "I look forward to building on its many strengths and expanding the business. We also have one of the strongest and most loyal member bases in the marketplace which is a tremendous asset and provides a strong foundation for future growth.
The four new appointments come after the departures of general manager, operations Chris Dennigan and network director Dave Spong who left the business last year.