The fourth quarter of 2015 was, operationally, the best in Deutsche Post DHL's history with EBIT rising 5.7 per cent to €957 million, the group said in its annual results. However, EBIT for the full year, at €2.41 billion, was down from €2.97bn in 2014.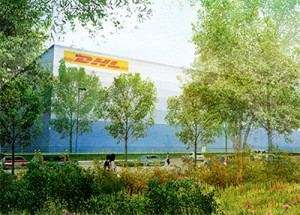 It said this decline was attributable to one-off expenses and investments including expenses related to the new direction of the IT renewal in the Global Forwarding business unit.
At DHL Supply Chain, operating profit for the year declined by 3.4 per cent to €449m (2014: €465m) despite a 7.2 per cent increase in revenue to €15.8bn in financial year 2015 (2014: €14.7bn).
A change in revenue recognition in the contract with the UK National Health Service in the fourth quarter caused a decrease in divisional revenue by €465m.
Adjusted for all positive and negative factors described above, revenue was 2.7 per cent over the prior year. All in all, the Supply Chain division concluded additional contracts worth around €1.35bn with both new and existing customers in 2015.
Planned restructuring costs of around €150m relating to the division's optimisation program were almost fully compensated.
The Global Forwarding, Freight division saw an improvement in operating performance. However, divisional EBIT dropped to -€181m for the full year (2014: €293m), above all due to the negative one-off effects of €336m associated with the IT renewal. Revenue was flat at €14.9bn.
EBIT in the Express division grew by 10.4 per cent to €1.4bn while revenue was up 9.4 per cent to €13.7bn. The main driver of the revenue increase was the strong growth achieved in international time definite shipments, where volumes grew by 8.7 per cent over the prior-year period.
The EBIT contribution of the Post – eCommerce – Parcel (PeP) division amounted to €1.1 billion. The DHL divisions generated a total operating profit of €1.66bn. Group revenue for the year was up 4.6 per cent to €59.2bn.
"In 2015 we have made significant progress against our strategic initiatives. Over the entire year, we have worked hard to pave the way for sustainable success in the future. The positive earnings momentum we have seen in the fourth quarter once again confirms the fundamental strength of our business. We are firmly on track with our strategy," said CEO Frank Appel. For 2016, the group is forecasting an EBIT of between €3.4bn and €3.7bn.