Fraikin Northampton rental site to expand
Commercial vehicle fleet services company Fraikin is expanding its new Northampton rental site – less than a year after its opening. To begin with, the site was stocked with a fleet of 200 curtainside trailers – it will now have 50 additional trailers joining by the end of a June.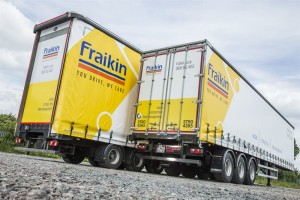 The site will also offer the Fraikin rental line-up from 3.5 to 44 tonnes.
"Trailer rental was a new venture for us last summer and the demand we've seen has been a pleasant surprise, with utilisation rates well ahead of target," said Mark Newnes, operations director at Fraikin. "We are confident these next 50 trailers will prove as desirable to hire as the first 200."