RMT members at Freightliner Heavy Haul plan to strike for 24 hours on September 22/23 in a dispute over pay.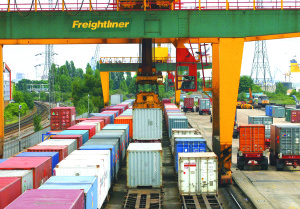 "It is clear from the company accounts that despite the fact that there has been a downturn in the use of coal that FLHH are still showing healthy reserves and profits and that a pay rise to keep pace with the cost of living would be a drop in the ocean compared to the numbers on the Freightliner Heavy Haul balance sheet," said Mick Cash, general secretary of the RMT.
"The union also notes that directors' pay has shot up by nearly 30 per cent over a year showing that it is only the front-line workforce being expected to take the hit.
Freightliner issued the following statement on the RMT industrial action: "Freightliner Heavy Haul can confirm that some members of its staff plan to take strike action on September 22/23 due to a dispute over pay.
"Freightliner Heavy Haul has experienced a significant downturn in coal since mid-2015 and this has resulted in some reshaping of the business and some redundancies among drivers and ground staff.
"Freightliner Heavy Haul has undertaken pre-emptive work to ensure it is capable of safe on-going business continuity during the strike period.
"Freightliner welcomes further constructive discussions with RMT to reach resolution."