The Freight Transport Association has written to Michael Gove, minister for the Cabinet Office, calling for "time to future-proof our supply chain" in the face of deadlocked Brexit negotiations.
The FTA said that with the latest round of talks between the UK and European Union concluding with no progress made, it has written to Gove insisting that there is sufficient time allowed at the end of the negotiations to enable supply chain and logistics to adapt to new arrangements. 
Elizabeth de Jong, policy director at the FTA, said: "We are not asking for the talks to be prolonged, but for sufficient time to be allowed for those required to undertake new business processes to get ready to do so.   
 "It looks more and more likely that consensus will not be reached between the two sides until the eleventh hour, with the UK's transition period for leaving the EU ending on 31 December 2020. Therefore, there will simply not be enough time to put in place all the necessary systems and processes to help trade continue to run smoothly."  
She added that such a scenario would compounded by the Christmas peak, meaning there would be little time available for the necessary changes to be made.    
"Covid-19 has shown how vital a robust, fully functional supply chain is to the success of the UK and its economy," she said, "and while our members stand ready to be as adaptable and flexible as possible, much of the detail of our future trading arrangements as a country is still to be decided – not least what the position will be on customs tariffs and the detail of how checks on food and animals are to be conducted at the UK and EU borders."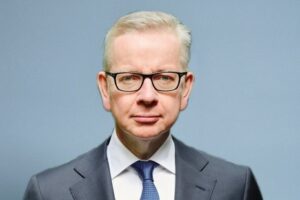 De Jong said that up to a quarter of a million UK businesses would be required to make customs declarations for the first time when the UK leaves the EU, and that requires additional training, staff and customs agents, as well as infrastructure in ports. 
She also explained that checks on fresh food and other perishable items would also need to be made at ports and airports, and the sector needed clarity on how and where this process would work. 
"Like the rest of the economy, logistics has been hit hard by the Covid-19 crisis, and while the challenges have been huge, goods and services are still moving along our supply chain. 
"Now we need time to ensure we are fully prepared for our next big challenge – the departure of the UK from the EU.   That is a challenge which will take months, not minutes, to implement correctly.  We need time to future-proof our supply chain and are urging government to listen and react to our concerns."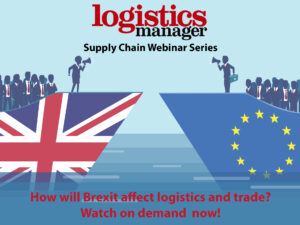 To guide you through the coming months, you can watch the Logistics Manager webinar "How will Brexit affect logistics and trade?' – featuring the Freight Transport Association and e-commerce retailer Theory.