GB Railfrieght has won a rail haulage contract with Lynemouth Power – it is to build 50 purpose built high capacity biomass hopper wagons for the company. GB is planning to run 27 trains every week, delivering 37k tons per week.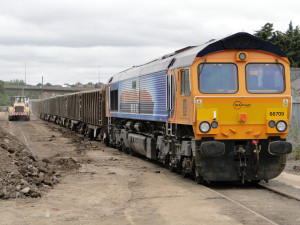 The train service is to run between the Port of Tyne and Lynemouth Power Station.
"We are delighted to announce this new contract with LPL, as a result of the commitment and dedication from our team. GB Railfreight has grown extensively over the past few years, and new contracts with companies such as LPL are an indication of the positive outlook for our company's future," said John Smith, managing director of GB Railfreight. "This new contract shows the strength of our company, at a critical time for investment in the rail freight industry, we are very proud we are able to continue to grow in this environment.
"We are extremely pleased sign this deal with LPL, we look forward to working closely with them to help deliver power to the UK National Grid."