Strong profit growth at GLS offset a fall in Royal Mail's domestic profit in the half year to 24th September.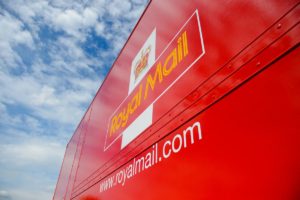 GLS, Royal Mail's international parcels business increase revenue by nine per cent to £1.2bn, while adjusted operating profit was up from £73m to £90m.
Adjusted operating profit at UKPIL fell from £247m in the first half of 2016 to £233m this year while revenue was also down slightly – from £3.64bn to £3.62bn.
Addressed letter volumes fell by five per cent, but a better than expected revenue performance meant that addressed letter revenue was only down three per cent.
The decline in the letters business was partially offset by growth in UKPIL's parcels operations. Good growth in account parcels, including Amazon, and import parcels contributed to a six per cent increase in overall UKPIL parcel volumes. Parcel revenue was up by five per cent.
The group's UKPIL cost avoidance programme is on track to deliver around £190 million costs avoided this year. We face increased cost pressures in the second half, including the potential impact of the industrial relations environment on the pace of change.
Group chief executive Moya Greene said: "UKPIL revenue was broadly unchanged, having declined by two per cent in 2016-17. Our investment in our business is paying off. We have won new parcels business; volumes were up six per cent. There was a resilient letters performance. Our strategic focus on costs drove a one per cent underlying reduction in adjusted UKPIL operating costs (before transformation costs).
"Our performance for the full year, as always, will be dependent on the important Christmas period. We are opening six temporary parcel sort centres and recruiting over 20,000 staff. We are also extending opening hours at many of our Enquiry Offices to help retailers and consumers.
"As previously announced, we are now in external mediation with the CWU. Our priority is to reach agreement with the CWU to help underpin the sustainability of the business."