The Department for Transport has published a new policy paper promoting rail freight transport in order to limit road congestion and reduce carbon emissions.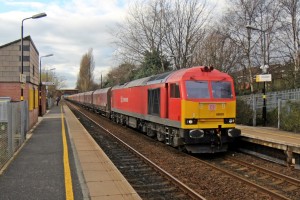 The FTA has said it is 'optimistic' that the new strategy will ' incentivise the logistics sector and rail industry to work together on new intermodal models to relieve pressure on Britain's road network.'
"The strategy highlights the environmental benefits of a greater modal shift from road to rail and recognises the scope for rail and the wider freight industries to collaborate and explore innovative new models," said Chris MacRae, head of rail freight policy, FTA. "However, rail freight is just one part of the logistics chain and it is vital that we maximise use of all modes of transport including road and water in order to make the UK's supply chain as efficient, clean and safe as possible."
Rail freight provider Freightliner has also welcomed the strategy.
"The Strategy emphasises the importance of having a clear policy framework to support rail freight to achieve its potential," said Russell Mears, Freightliner European CEO and chair of the Rail Delivery Group's (RDG) Freight Group.
"It sets out a clear vision for how rail freight can continue to grow and identifies opportunities for industry partners to collaborate and innovate in order to help deliver increased environmental and air quality benefits, relieve the pressure on our road network and increase the productivity of British businesses.
"We recognise that it will be for the industry, including the rail freight operators, to deliver the vision and we welcome the sense of direction that this Strategy provides in helping the industry plan ahead."
Access the document here