The big supermarket chains have been casting around for ways to hang on to market share in the face of a determined assault from the discounters.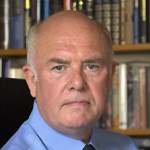 The scale of the problem is highlighted in figures from Kantar Worldpanel. Between October 2014 and June 2018, Aldi's market share has grown from 4.8 per cent to 7.4 per cent. Lidl's share has grown from 3.7 per cent to 5.4 per cent.
In contrast, Tesco is down from 28.8 per cent to 27.7 per cent, Asda is down from 17.3 per cent to 15.1 per cent and Sainsbury's is down from 16.1 per cent to 15.6 per cent.
It's worth remembering that globally both Aldi and Lidl are huge. Lidl turns over some €70 billion, while Aldi, which does not reveal its figures publicly, has been estimated to turn over between €50 billion and €65 billion.
Consolidation is one approach. Tesco has taken the lead with its takeover of Booker and plans a strategic alliance with French group Carrefour coving the strategic relationship with global suppliers, the joint purchasing of own brand products and goods not for resale.
Sainsbury's has broadened its operations with the Argos takeover, and is planning to take over Asda.
And now research from consultancy Scala has highlighted the increased focus on streamlining product ranges.
Currently the typical discount retailer has 7,500 SKUs, compared to 30,000 for a traditional supermarket. Tesco has already said it will remove up to 30 per cent of its product lines as part of its Project Reset.
Scala reckons that as a result of streamlined product lines, SKU count will reduce by ten per cent on average for grocery suppliers, due to in-store rationalisation and reduced demand for promotional SKUs, pointing out that this will have a significant impact on logistics.
"Average order sizes placed by the UK's largest retailers have increased by an average of 5.6 per cent since 2015, while at the same time shoppers continue to move to 'little and often' purchasing of grocery and FMCG products."
The impact of these developments will be profound. Already, the Forum for Private Business, which represents SMEs, has called on Sainsbury's to provide assurances to its supply chain about squeezing margins further following its combination with Asda.
And this is not the end of the process. Whatever the result of the Brexit negotiations, the impact will continue to fuel change in grocery supply chains.