Heathrow cargo record for American
American Airlines Cargo has shipped more than 260,000 kilos of freight and mail from Heathrow in a single day, setting a new daily record for the station. The previous busiest day was in October 2015 when it shipped 256,668 kilos.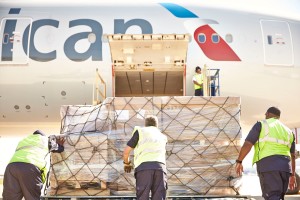 "There was high demand for space from all the origins which support our LHR flights, as well as general cargo from across the U.K.," said Tristan Koch, American's managing director of cargo sales – EMEA.