Hyster launches pedestrian stacker range
Hyster has launched a series of new pedestrian stackers, the S1.0-1.6 range which have lift heights up to 6m and travel speeds of up to 6 kmph.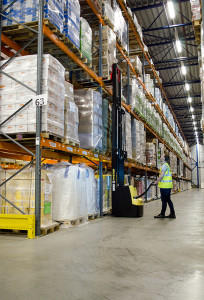 "These reliable, compact and energy efficient stackers are perfect for the storage rooms of supermarkets, for retail operations such as DIY stores, for small scale warehouses and for manufacturing and assembly operations," said Monica Radavelli, product manager, warehouse for Hyster. "Stackers are usually expected to work in tight spaces, so Hyster has positioned the tiller arm to reduce the space required to operate the truck in narrow aisles.
"Both left and right handed users can enjoy precise lift control with little effort to steer the truck, for easy pallet positioning. There are also separate fast and slow lift and lowering controls, which is useful when handling delicate loads."