Hyster has launched a two tonne capacity pedestrian stacker for stacking and retrieving loads from racking up to 4m high.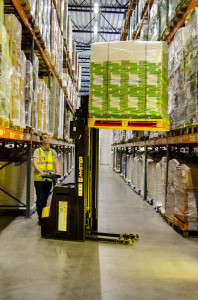 The new S2.0 model completes the range of seven other stackers previously launched in the summer of 2016.
It has travel speeds of up to 6km/hr. When handling delicate loads, there is also separate fast and slow lift and lowering controls and operators have optimum visibility through the 2- stage mast.