The Brexit divorce deal has been welcomed as a step forward by industry organisations, but there is still concern about the trade talks that are now on the agenda.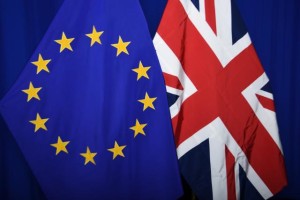 The Freight Transport Association highlighted the importance of reaching a swift deal on the transition arrangements.
"Today's announcement is the first block in the wall," said Pauline Bastidon, head of European policy, "but there is still much work to be done and clarification required on the key issues affecting trade and logistics and on the timelines that businesses will have to work to.
As a first step, today's recommendation by the European Commission needs to be validated by EU-27 leaders at the December European Council next week. Negotiators will then be able to agree the details of a transitional agreement, which is now an urgent priority to give business the assurance needed to continue to operate efficiently.
"There are still many complex issues that will need to be solved when discussions on the future relationship start, to ensure that goods can continue to flow across borders, not least for transport, trade and customs. The urgency is now to provide clarity to businesses, and that's why a transition and implementation phase is so crucial. Businesses should only have to adapt to one set of changes and should be given enough time to do so, once new arrangements and rules become clear. Two years is a very short time: it is imperative that business is given sufficient notice to adopt new practices and systems, and ensure that they are correctly staffed to keep Britain trading," said Bastidon.
Road Haulage Association chief executive Richard Burnett said: "We hope that the successful outcome of these particular border issues can be reflected in negotiations over cross-border traffic between other EU member states. However, our big concern is that we can strike a deal for free-flowing lorry traffic across the Channel."
Robert Keen, director general of the British International Freight Association said:

"The most pressing concern for our members has been the matter of the future trading relationship between the UK and the EU, especially Customs procedures post-Brexit.

The Phase 2 negotiations need to remove the uncertainty that is currently faced by a large number of traders over the matter of future Customs declarations once the UK leaves the European Union.
"We look forward to further clarity about what the UK's objectives are for that new relationship as well as a firm commitment on transition in the very near future."
CBI deputy director general Josh Hardie said: "It's now time to focus on the true prize of a new relationship and a deal that starts from 40 years of economic integration. With the same willpower shown today and jobs and living standards at the heart of every negotiating objective, these talks can set the UK up for the next 40 years of close alignment.
"There are two things that are top of the list. First is the final step for those EU citizens working here, and U.K. citizens abroad. It must be unequivocal that they are welcome, whatever the final deal. This cannot be their second Christmas where their rights are dependent on negotiations. Next is transition. Concrete assurances will build confidence and help firms across the U.K. and Europe to pause their contingency planning."
Stephen Phipson, chief executive of the EEF, the manufacturers' organisation, said: "Companies are relieved there is progress in the negotiations. But this is one step forward in a complex and long process. So we need to pin down the transition arrangements, which will be in place after March 2019, to ensure it's business as usual for companies for as long as it takes until a final deal is reached. Until we get to that point, many businesses will need to prepare for any and every eventuality.
"Many employers will be relieved that their EU employees have more certainty going forward, and Government must now clarify the rights of EU citizens by Christmas so that they are not concerned about their future."
Ceemet which represents European manufacturers highlighted the risks of disruption for companies. Director general Uwe Combüchen said: "Ceemet therefore urges for a minimal disruption for business, employers and employees. In that context, we are happy to learn about EUCO President Tusk's readiness to discuss a transition period."
It called on negotiators on both sides to respect five key points:
The need for a time limited transition period, reducing the risk of economic shocks;
Maintaining free and frictionless trade, avoiding tariff and non-tariff barriers to the movement of goods and ensuring the integrity of the single market;
Ensuring that people can move freely across borders to support complex supply chains and address the sectors skills gap;
Industry requires a single regulatory environment, supported by mutual recognition and regulatory cooperation;
Consultation of industry is essential in ensuring negotiations deliver a deal which works.