Operating profit rose 11 per cent at UPS's International Package business in the second quarter, but this was partially offset by a slip in profits at the Supply Chain and Freight business.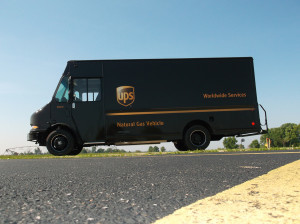 Supply Chain and Freight revenue increased by more than 13 per cent, to $2.5 billion, mainly due to the acquisition of Coyote Logistics in the third quarter of 2015.
However, weak market conditions in the Air Freight Forwarding and LTL markets weighed on top-line growth and operating profit was down 7.2 per cent to $192m.
International operating profit jumped more than 11 per cent to $613 million, on revenue up 1.1 per cent.
Daily Export packages increased 3.9 per cent, as growth out of Europe and Asia offset lower U.S. levels. The Europe-to-US trade lane increased at a double-digit pace, as customers used the UPS network to benefit from the strength of the U.S. dollar. Export shipments increased across all product categories and premium products outpaced non-premium.
Total revenue was $14.6 billion, up 3.8 per cent over the same quarter last year, while total operating profit was up four per cent to $2 billion.
"We are investing to expand our global network, implementing new technologies and capturing new revenue in high-growth markets," said David Abney, UPS chairman and CEO. "These strategic investments in our diversified business again this quarter generated strong value for our customers and shareowners."