The number one concern among fashion and footwear retailers is establishing a baseline inventory position once Covid-19 lockdown restrictions have been lifted.
According to a survey of European and North American retailers by RFID software vendor SML, having a clear view of inventory was of higher importance to retailers than improving on-line order fulfilment and the management of returns.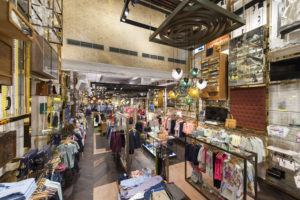 Chief technology officer Dean Frew, said: "One of the key considerations that retailers shared with us is the need to take into account during this time is the disruption and unpredictable waves of consumer demand that will occur not just over the next three months, but likely over the coming year.
Learn more on Logistics Manager
Ted Baker reveals transformation plans after inventory overstatement
M&S to reduce clothing supply chain pipeline by £100m
Sainsbury's adds artificial intelligence to supply chain functions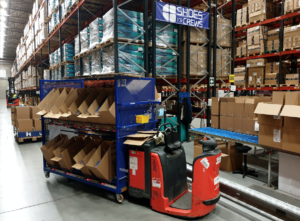 "Retailers will need to have a clear view of their inventory in order to keep up with the unpredictable demand and supply swings that we will see now and in the near future."
Frew said that once stores reopen, retailers will face the task of marking down millions of items and moving entire missed seasons of units into storage.
He said that all of this must be done in order to make way for the new seasons of product within their stores and on e-commerce channels.
The survey found that due to staff being furloughed and stores shutdown retailers had little confidence in what their inventory levels are for each SKU.
Logistics Manager will publish a special sector report looking at the current challenges for fashion supply chains in its June edition. 
To participate, please contact:
Editorial: Christopher Walton
Commercial: Olly Filmer