It's that time of year again… when the John Lewis ad hits out TV screens. Queue weeping. John Lewis will be hoping its dragon themed heart-wrencher hits home with shoppers. They're using the now annual festive fixture to promote Waitrose for the first time. And Waitrose needs it, after its market share slipped by a staggering 0.9 per cent in the past 12 weeks according to Kantar.
Rather than reminding this editor that it's time to buy Mrs Walton a Christmas present, the John Lewis ad actually got me to thinking about coping with surges in demand. Black Friday will be upon US shoppers at the end of the week following Thanksgiving… and retailers will be having similar promotions in the UK.
Yet I feel sorry for this planning for Christmas this year. I do wonder how this year's metrics for hiring seasonal workers look? How is Christmas 2019 comparing to other years? Is it a 2012, when we had a post recession dead-cat bounce? Is it 2015, when the economy felt like it had recovered? Is it exactly the same as last year? I have no idea.
As an example plucked out of the air CitySprint does, saying it is recruited 500 additional couriers for Christmas, 10 per cent of its 5,000 strong fleet. At Hermes – where they are predicting their 'busiest Christmas peak yet' – 560 drivers, 7,000 couriers and 32 peak managers will join existing teams to provide seasonal support. This is the tip of the iceberg. Just how many seasonal workers are able and willing to drive vans and bikes up and down the country?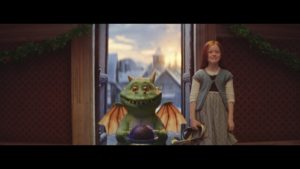 But, according to the campaigning paraphernalia from certain quarters, we also have record employment levels in the UK right? And either we're just waiting for the shackles to come off to let everything soar free or we're going to renationalise everything and bring back the National Freight Corporation…  ahem…. So where are these 5,500 additional couriers coming from to satisfy the demands of CitySprint and Hermes alone? Is there enough flexibility in the labour market to address seasonal demand? There are a lot of unanswered questions here.
Supply chains are in uncharted territory in the UK. They've never faced a December election, slap bang at the summit of the Christmas peak. They've never faced warehouses bulging with excess inventory because they stockpiled for a 31st October no-deal Brexit deadline that never happened. That means more unanswered questions; just what kind of peak will this Christmas bring, and how profitable will it be?
For many, it's going to take more than a heart-warming. Christmas advert to make Christmas a success. Even a dragon can't breathe fire into this one.